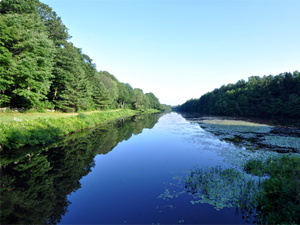 Air pollution may disrupt sleep
Mon, 22 May 2017 08:08:30 EDT
High levels of air pollution over time may get in the way of a good night's sleep, according to new research.
Traffic-related air pollution linked to DNA damage in children
Fri, 19 May 2017 15:35:47 EDT
Children and teens exposed to high levels of traffic-related air pollution have evidence of a specific type of DNA damage called telomere shortening, reports a new study.
Environmental pollutants in large Norwegian lakes
Fri, 19 May 2017 13:16:47 EDT
Scientists have discovered the presence of contaminants in the pelagic food chains in the lakes Mjøsa, Randsfjorden and Femunden in Norway, and in supplementary material of fish from Tyrifjorden and Vansjø, sampled in 2015. Mercury and persistent organic pollutants (cVMS, PCBs, PBDEs, PFAS) were analyzed in samples of fish from all lakes, as well as pelagic crustaceans in Mjøsa.