High levels of microplastics found in Northwest Atlantic fish
Fri, 16 Feb 2018 11:05:13 EST
A new study finds 73 percent of mesopelagic fish caught in the Northwest Atlantic had microplastics in their stomachs -- one of the highest levels globally. Typically living at depths of 200-1,000 meters, these fish could spread microplastic pollution throughout the marine ecosystem, by carrying microplastics from the surface down to deeper waters. They are also prey for fish eaten by humans, meaning that microplastics could indirectly contaminate our food supply.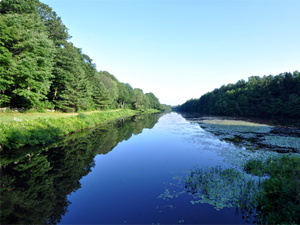 Rapid pollution increases may be as harmful to the heart as absolute levels
Thu, 15 Feb 2018 18:03:22 EST
Rapid increases in pollution may be as harmful to the heart as sustained high levels, according to new research. The authors urgently call for confirmatory studies as even residents of clean air cities could be at risk.
Consumer and industrial products now a dominant urban air pollution source
Thu, 15 Feb 2018 14:18:40 EST
Chemical products that contain compounds refined from petroleum, like household cleaners, pesticides, paints and perfumes, now rival motor vehicle emissions as the top source of urban air pollution, according to a surprising new study.