Antarctic landscape insights keep ice loss forecasts on the radar
Mon, 20 Nov 2017 12:09:52 EST
New maps of a mountainous landscape under a key glacier in West Antarctica will be a valuable aid in forecasting sea level changes.
What makes soil, soil? Researchers find hidden clues in DNA
Mon, 20 Nov 2017 11:13:33 EST
Ever wondered what makes a soil, soil? And could soil from the Amazon rainforest really be the same as soil from your garden?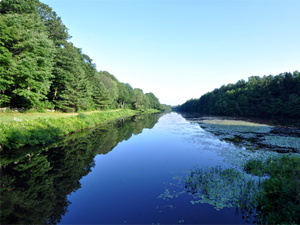 Homes should not be abandoned after a big nuclear accident, study suggests
Mon, 20 Nov 2017 08:54:53 EST
Few people, if any, should be asked to leave their homes after a big nuclear accident, which is what happened in March 2011 following the Fukushima Daiichi nuclear disaster, new research recommends.