First evidence of surprising ocean warming around Galápagos corals
Wed, 21 Feb 2018 13:18:36 EST
A new analysis of the natural temperature archives stored in coral reefs shows the ocean around the Galápagos Islands has been warming since the 1970s. The finding surprised the research team, because the sparse instrumental records for sea surface temperature for that part of the eastern tropical Pacific Ocean did not show warming. Scientists thought strong upwelling of colder deep waters spared the region from the warming seen in other parts of the Pacific.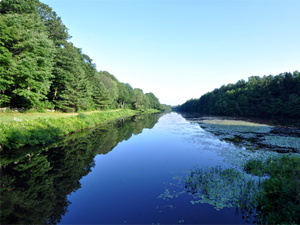 Enhanced education could help turn the tide on marine litter
Wed, 21 Feb 2018 09:06:31 EST
Research has revealed that designing systematic and innovative education tools to teachers and students can make a significant and positive contribution to their understanding of the problem of marine litter -- and their willingness to do something about it.
Industry is leaking huge amounts of microplastics, Swedish study shows
Tue, 20 Feb 2018 12:45:46 EST
Millions of plastic pellets are leaking out into the environment from a manufacturing site in Stenungsund, according to a new Swedish study. Despite several international and national sets of regulatory frameworks, the leaking continues.