Human footprint surprisingly outpaced by population and economic growth
Tue, 23 Aug 2016 12:51:57 EDT
The global impact of human activities on the natural environment is extensive, but those impacts are expanding at a slower rate than the rate of economic and population growth.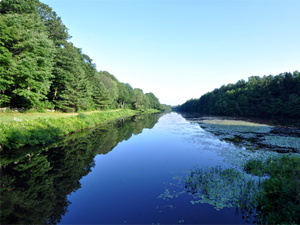 Study reveals surprising role of haze in the warming of Chinese cities
Tue, 23 Aug 2016 12:51:55 EDT
A new study suggests that regional variations may cause the phenomenon known as the urban heat island effect, and that the impacts of haze pollution in the US and China vary significantly.
Nanofur for oil spill cleanup
Tue, 23 Aug 2016 08:35:59 EDT
Some water ferns can absorb large volumes of oil within a short time, because their leaves are strongly water-repellent and, at the same time, highly oil-absorbing. Researchers have found that the oil-binding capacity of the water plant results from the hairy microstructure of its leaves. It is now used as a model to further develop the new Nanofur material for the environmentally friendly cleanup of oil spills.