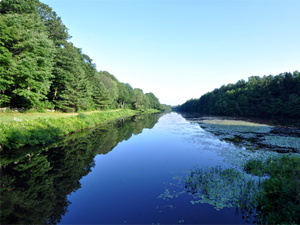 Air contamination near fracking sites result of operational inefficiencies
Fri, 26 Aug 2016 15:16:01 EDT
Chemists have published a new study that indicates that highly variable contamination events registered in and around unconventional oil and gas developments are the result of operational inefficiencies and not inherent to the extraction process itself.
Ecological consequences of amphetamine pollution in urban streams
Thu, 25 Aug 2016 15:15:49 EDT
Pharmaceutical and illicit drugs are present in streams in Baltimore, Maryland. At some sites, amphetamine concentrations are high enough to alter the base of the aquatic food web. So reports a new study which is one of the first to explore the ecological consequences of stimulant pollution in urban streams.
New 'greener' method developed for producing some metals
Thu, 25 Aug 2016 13:06:18 EDT
While trying to develop a new battery, researchers find a whole new energy-efficient way to produce some metals without creating air pollution.