Particles pull last drops of oil from well water
Wed, 15 Aug 2018 17:11:06 EDT
Engineers develop magnetic nanoparticles that separate the last droplets of oil from produced water at wells.
When viruses infect phytoplankton, it can change the clouds
Wed, 15 Aug 2018 13:05:36 EDT
Microscopic plant-like organisms called phytoplankton support the diversity of life in the ocean. Scientists now report that one species, Emiliania huxleyi, and a virus closely associated with it, might be responsible for changes in cloud properties as well. When infected, E. huxleyi releases its chalky shell into the air, where it acts as an aerosol reflecting sunlight and even affecting cloud creation and movement.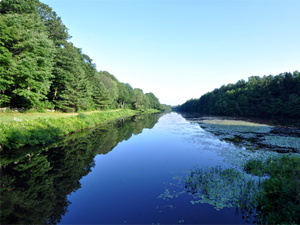 Natural refrigerant replacements could reduce energy costs and conserve the environment
Tue, 14 Aug 2018 13:41:59 EDT
The 1987 Montreal Protocol and the 1997 Kyoto Protocol called for countries around the world to phase out substances that deplete the ozone layer, but many HVAC systems still use synthetic refrigerants that violate those international agreements and inflict environmental damage. Recently, researchers investigated how natural refrigerants could be used in geothermal heat pumps to reduce energy consumption and operating costs.