From tiny phytoplankton to massive tuna
Mon, 23 Jan 2017 16:22:47 EST
Phytoplankton are the foundation of ocean life, providing the energy that supports nearly all marine species. Levels of phytoplankton in an ocean area may seem like a good predictor for the amount of fish that can be caught there, but a new study finds that this relationship is not so straightforward.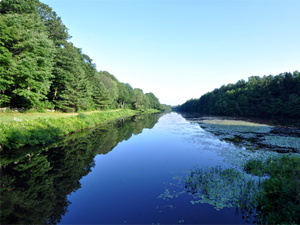 Bioinvasion is jeopardizing Mediterranean marine communities
Mon, 23 Jan 2017 15:13:51 EST
Non-indigenous species are harming indigenous species and habitats in the Mediterranean Sea, impairing potentially exploitable marine resources and raising concern about human health issues, according to a new study.
Sea-surface temps during last interglacial period like modern temps
Thu, 19 Jan 2017 14:33:31 EST
Sea-surface temperatures during the last interglaciation period were like those of today, a new study reports. The trend is worrisome, as sea levels during the last interglacial period were between six and nine meters above their present height.