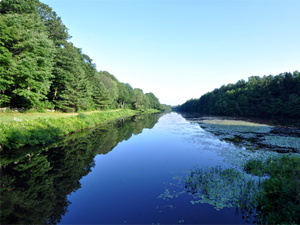 Land-based bird populations are at risk of local extinction
Thu, 20 Sep 2018 20:32:41 EDT
A new report finds that land-based bird populations are becoming confined to nature reserves in some parts of the world -- raising the risk of global extinction -- due to the loss of suitable habitat.
Flood frequency of Amazon River has increased fivefold
Thu, 20 Sep 2018 07:58:57 EDT
A recent study of more than 100 years of river level records from the Amazon shows a significant increase in frequency and severity of floods.
Unprecedented ice loss in Russian ice cap
Wed, 19 Sep 2018 14:49:10 EDT
In the last few years, the Vavilov Ice Cap in the Russian High Arctic has dramatically accelerated, sliding as much as 82 feet a day in 2015, according to a new multi-national, multi-institute study. That dwarfs the ice's previous average speed of about 2 inches per day and has challenged scientists' assumptions about the stability of the cold ice caps dotting Earth's high latitudes.