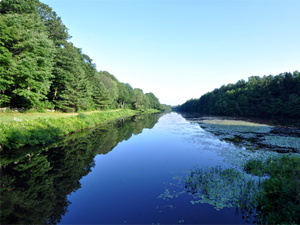 Scientists identify most pressing issues posed by chemicals in the environment
Fri, 20 Jul 2018 09:25:03 EDT
Chemicals released into the environment by human activity are resulting in biodiversity loss; increased natural hazards; threats to food, water and energy security; negative impacts on human health and degradation of environmental quality. Now, an international study published in Environmental Toxicology and Chemistry involving scientists from the University of York has identified the 22 most important research questions that need to be answered to fill the most pressing knowledge gaps over the next decade.
Learning from 'little monsters'
Thu, 19 Jul 2018 14:21:25 EDT
By studying deep and shallow water zones of streams and their resident invertebrates, researcher reveals mysteries of fresh water life.
Deepwater Horizon oil spill: Oil biodegradation inhibited in deep-sea sediments
Thu, 19 Jul 2018 12:17:48 EDT
Degradation rates of oil were slower in the dark and cold waters of the depths of the Gulf of Mexico than at surface conditions, according to an international team of geoscientists trying to understand where the oil went during the Deepwater Horizon oil spill.