Earth's inner core is solid, 'J waves' suggest
Fri, 19 Oct 2018 13:51:24 EDT
A new study could help us understand how our planet was formed. Scientists report that their research shows that Earth's inner core is solid -- a finding made possible by a new method for detecting shear waves, or 'J waves' in the inner core.
A clearer path to clean air in China
Thu, 18 Oct 2018 12:49:48 EDT
New research shows that a key to reducing extreme wintertime air pollution in China may be reducing formaldehyde emissions rather than sulfur dioxide.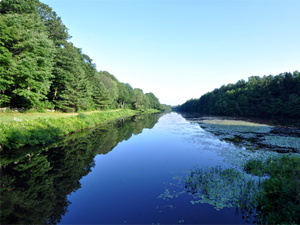 Polluted city neighborhoods are bad news for asthmatic children
Thu, 18 Oct 2018 09:50:23 EDT
Children with asthma who grow up in a New York City neighborhood where air pollution is prevalent need emergency medical treatment more often than asthmatics in less polluted areas.