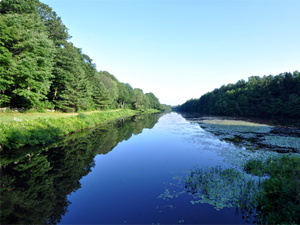 Nanoparticles can travel from lungs to blood, possibly explaining risks to heart
Wed, 26 Apr 2017 09:23:54 EDT
Tiny particles in air pollution have been associated with cardiovascular disease, which can lead to premature death. But how particles inhaled into the lungs can affect blood vessels and the heart has remained a mystery. Now, scientists have found evidence in human and animal studies that inhaled nanoparticles can travel from the lungs into the bloodstream, potentially explaining the link between air pollution and cardiovascular disease.
Thought Antarctica's biodiversity was doing well? Think again
Tue, 25 Apr 2017 14:30:58 EDT
Antarctica and the Southern Ocean are not in better environmental shape than the rest of the world.
Toronto's subways expose passengers to more air pollution than Montreal, Vancouver systems
Tue, 25 Apr 2017 09:22:58 EDT
Subways increase our personal exposure to certain pollutants, even as they decrease overall emissions, research finds. Another finding from this study is that Toronto has the highest levels in Canada.