Environmental Directory
Welcome to NaturesList.org environmental directory. All sites are validated by human editors in order to bring you only the best environmental resources, both regional and worldwide.
Link Categories
Agriculture

(230)


Farming Forestry Horticulture ...
Horticulture, Farming, Forestry
Animals

(67)


Animal Rights ...
Animal rights, humane societies
Arts

(359)


Music Photography ...
Arts, Music, Photography
Business

(966)


Training Air quality Health Associations Consultants ...
Environmental Economics, Consulting, Investment
Education

(546)


K-12 Colleges Institutes ...
K-12, Colleges, Universities
Employment

(164)


Classifieds Jobs ...
Jobs, classifieds, career
Health

(186)


Water Quality Air Quality Nutrition ...
Alternative medicine, Nutrition
Land and Wildlife

(244)


Eco Activism Conservation ...
Land and Wildlife
Media

(294)


Magazines News ...
News, Events, Publications
Organizations

(394)


Policy Government - USA Government - International ...
Agencies, Countries
Science

(498)


Weather Geology ...
Biology, Geology, Oceanography
Products & Services

(847)


Water Treatment Air Cleaners Eco-Friendly Buildings ...
Environmental products and services
Latest links added
Mass.gov Brownfields Cleanup

added: 2/11/2021

State of Massachusetts , Massachusetts Department of Environmental Protection Brownfield Program helps with the reuse of abandoned or under-used land. These properties are often polluted. The cleanup and reuse of the properties improves public health, the environment and the economy.


EPA Brownfields Act

added: 2/11/2021

Summary of the Small Business Liability Relief and Brownfields Revitalization Act


US EPA Brownfields

added: 2/11/2021

US EPA Brownfields, Land Revitalization Tools. EPA's Brownfields Program provides grants and technical assistance to communities, states, tribes and others to assess, safely clean up and sustainably reuse contaminated properties. To learn about EPA's broader efforts to put previously contaminated properties back into productive use, read about our Land Revitalization Program.


The Nonhuman Rights Project

added: 2/11/2021

Humans are not the only animals entitled to recognition and protection of their fundamental rights. The Nonhuman Rights Project is the only civil rights organization in the United States dedicated solely to securing rights for nonhuman animals.


Friends Of Animals

added: 2/11/2021

Friends of Animals (FoA) is a non-profit, international animal advocacy organization, incorporated in the state of New York since 1957. Friends of Animals advocates for the rights of nonhuman animals, free-living and domestic. Our goal is to free animals from cruelty and institutionalized exploitation around the world.


PETA - Ethical Treatment of Animals

added: 2/11/2021

People for the Ethical Treatment of Animals (PETA) is the largest animal rights organization in the world, with more than 6.5 million members and supporters. PETA opposes speciesism, a human-supremacist worldview, and focuses its attention on the four areas in which the largest numbers of animals suffer the most intensely for the longest periods of time: in laboratories, in the food industry, in the clothing trade, and in the entertainment industry.


Natural Heritage Bureau Urban Forests

added: 2/11/2021

The Urban Forestry Center was established in 1976, and was given to the people of New Hampshire through a generous bequest by John Elwyn Stone, a direct descendant of John Langdon, the first governor of the state.


Latest Enviro News
Nature's List is a visitor-friendly guide to green web, The Environmental Web Directory. We strive to keep only highest quality sites here. Directory is edited by actual, human editors. There is a lot of info that can be provided in a short format such as a directory, so websites we offer have short descriptions and details. We list all big government and educational resources that are worth considering too, and many large utilities in niches such as clean drinking water. NaturesList.org can be your starting point to the real, hidden web as more and more Environmental and small sites get buried in a clutter of big brand commercial stores that have taken over the web (well, Google as of 2014 anyway). Come in and enjoy clean, clutter and noise-free listings.

Governmental Agencies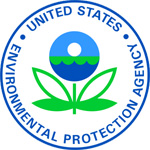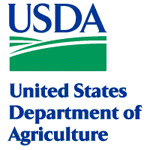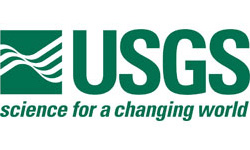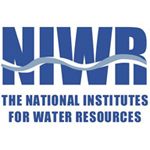 Good Browsing!