Underwater 'Cystoseira zosteroides' forests, the Mediterranean algae, threatened by human activity impact
Fri, 23 Sep 2016 08:36:45 EDT
The effects of an intense storm every twenty-five years could make the marine alga populations of
Cystoseira zosteroides
disappear – an endemic species of the Mediterranean with great ecological value for the biodiversity of marine benthos – according to a new article.
Soil will absorb less atmospheric carbon than expected this century, study finds
Thu, 22 Sep 2016 08:57:37 EDT
By adding highly accurate radiocarbon dating of soil to standard Earth system models, environmental scientists have learned a dirty little secret: The ground will absorb far less atmospheric carbon dioxide this century than previously thought.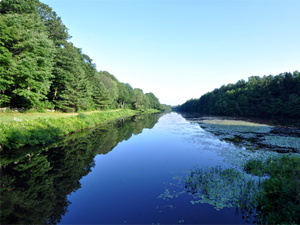 Not all bioplastics are created equal
Wed, 21 Sep 2016 16:22:38 EDT
Conventional plastics are seen as environmentally unfriendly because they're made from fossil fuels. As plastic production grows -- it's expected to double over the next 20 years -- plant-derived polyethylene terephthalate (BioPET) has been touted as a more environmentally friendly alternative to PET, a plastic primarily used in beverage bottles. But a new study suggests that's not always the case.