Extra Arctic observations can improve predictability of tropical cyclones
Fri, 21 Sep 2018 09:24:27 EDT
Scientists have found that additional weather observations in the Arctic can help predict the track and intensity of tropical and mid-latitude cyclones more accurately, improving weather forecasting of extreme weather events.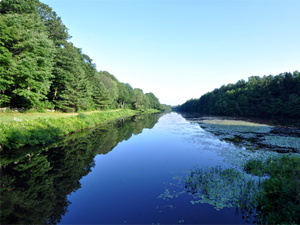 Land-based bird populations are at risk of local extinction
Thu, 20 Sep 2018 20:32:41 EDT
A new report finds that land-based bird populations are becoming confined to nature reserves in some parts of the world -- raising the risk of global extinction -- due to the loss of suitable habitat.
Flood frequency of Amazon River has increased fivefold
Thu, 20 Sep 2018 07:58:57 EDT
A recent study of more than 100 years of river level records from the Amazon shows a significant increase in frequency and severity of floods.